Identity

and Self-Esteem Workshop
Open to girls entering grades 7-9 in the 2019-2020 school year.
 Join Myra, Tera and the amazing horses at Crossing Life's Bridges for a fun and impactful hands-on day to explore and embrace the beauty of your very own uniqueness!
Contact with the horses will offer an incredibly meaningful experience as you discover the very treasures God has knit into your inmost being!
Strengthen your confidence as you learn to live fearlessly into the truth of who you are, while learning to overcome obstacles in your everyday life.
Join us for a day filled with heartfelt reflection, powerful teaching, and unforgettable life lessons!
For more info and to register, email myra@crossinglifesbridges.com, or call Myra at 507.822.3177 or Tera Elness at 507.822.3377.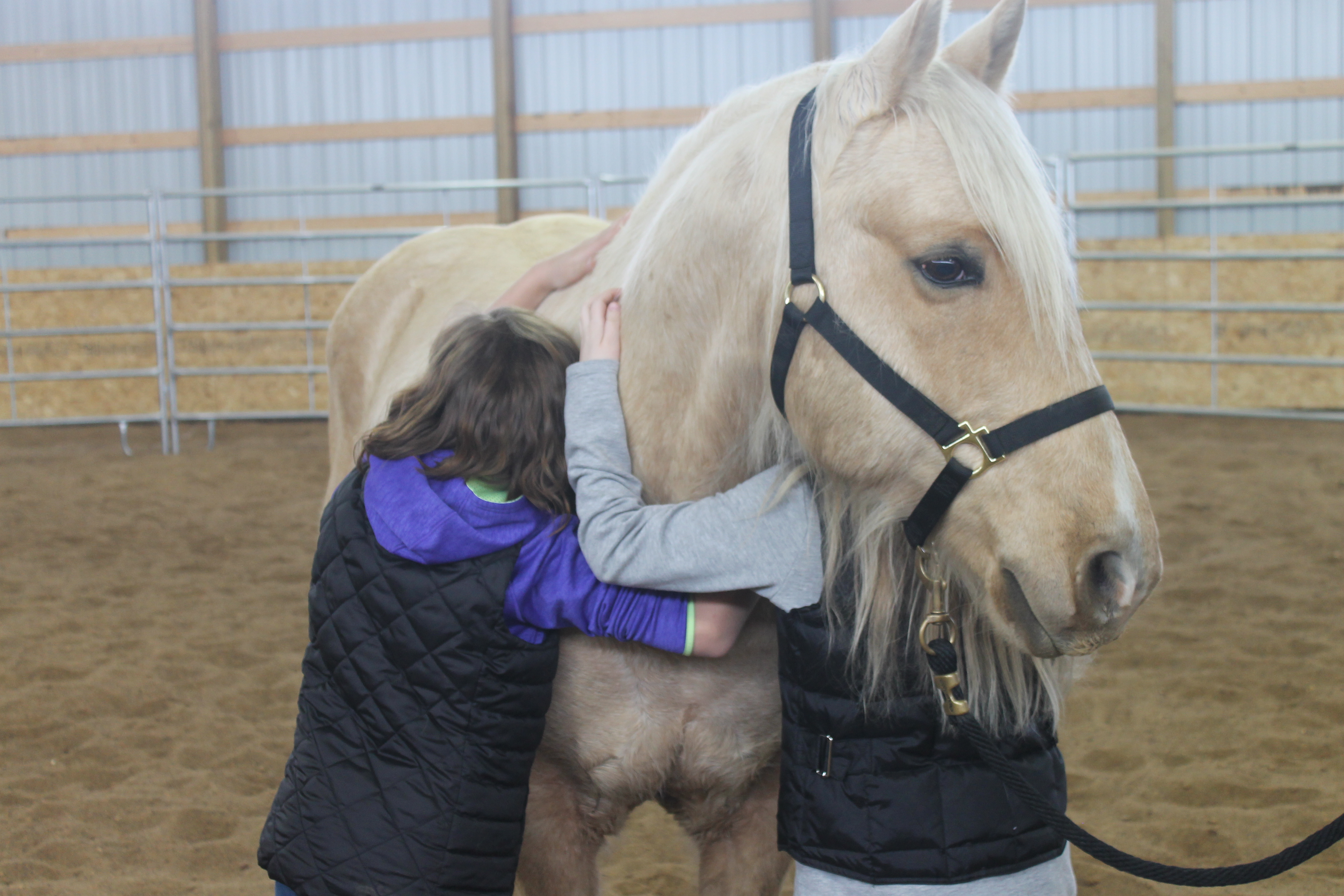 One session offered on three different dates to allow for easier scheduling: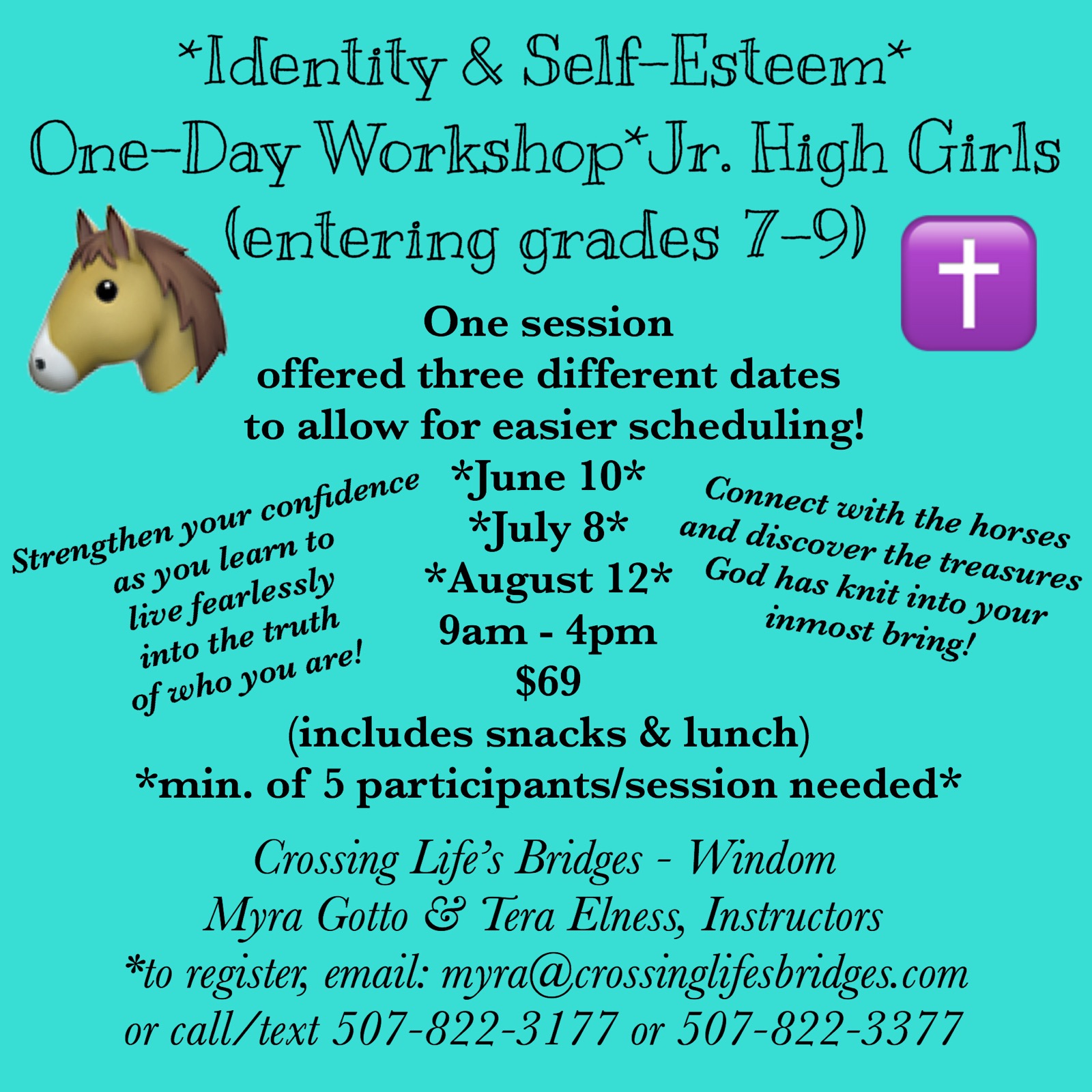 Mondays – June 10, July 8, or August 12
                 9:00am – 4:00pm
Minimum of 5 participants needed per            session.
Cost – $69.00
Lunch and snacks included.